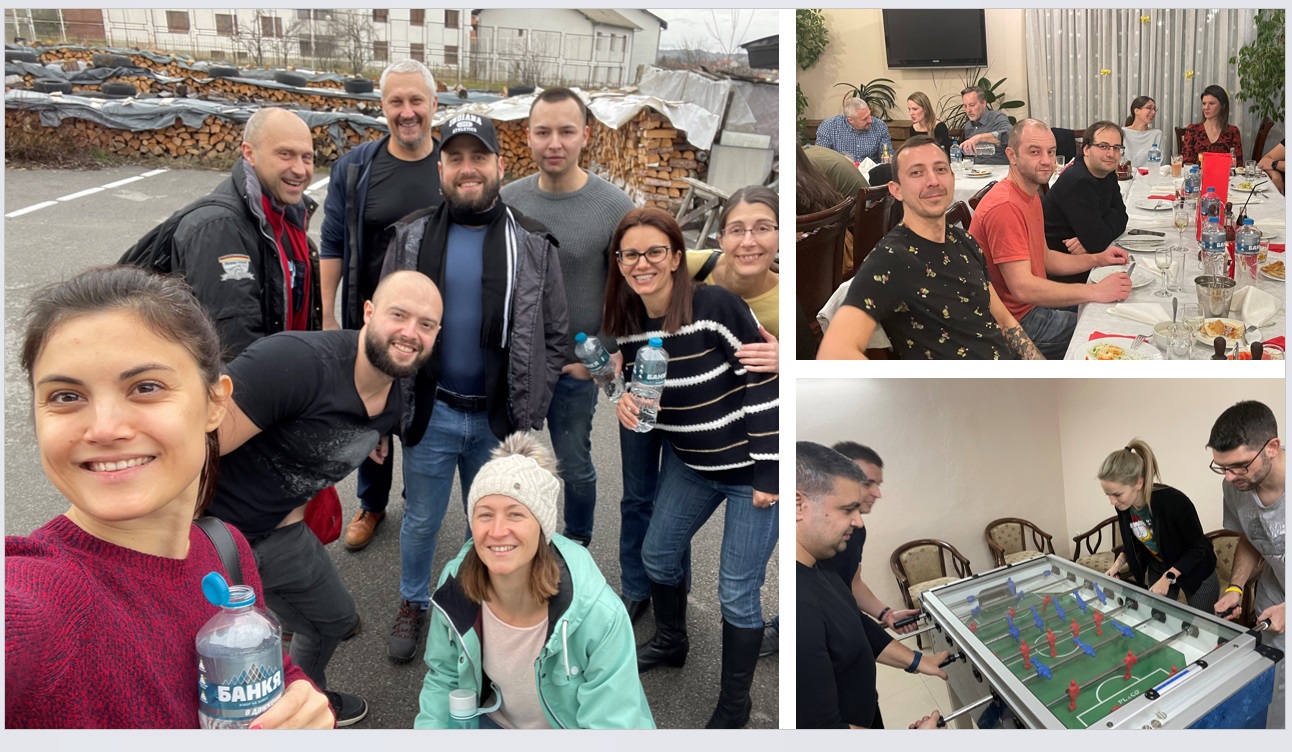 Team spirit
There is nothing better than a team building activity just before the holidays.  A couple of weeks ago we conducted our winter team event in Dobrinishte.
OK, we admit we fingers crossed and hope there will be snow and skiing & snowboarding respectively, but the reality was a bit different, and temperatures were above 13 degrees.
But hey, we still managed to have a lot of fun. Here a little throwback of our most memorable moments from team activities, such as dancing, swimming, sightseeing, billiard, table tennis and foosball.
It was a much-needed break and a wonderful opportunity for us to recharge and bond even more 😊
Looking forward to many moments like these.