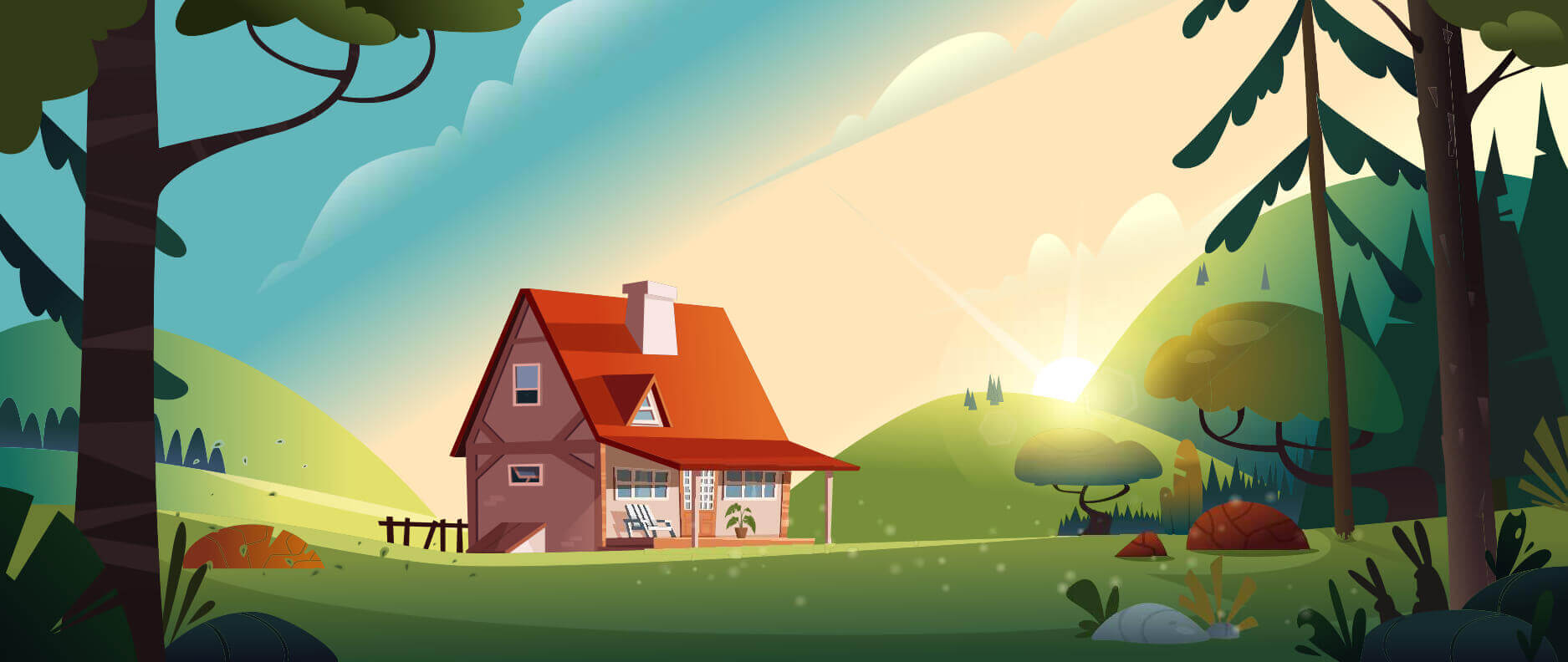 In the peace of the countryside
Our remote workplace, next edition 
As a team member said; "You can build a good team in the office, but you can build a great one only outside the office. Yes, this is true and we at Object Systems International strongly agree because we did it twice till now.
At the beginning of the year, the DevOops team at OSI decided to realize again the idea to work from a place outside Sofia, far away from any civilization. This way we do not get distracted and at the same time have no one else to communicate with, so all prerequisites for bonding the team are in place. At the same time, we wanted it to be a really pleasant experience – nice conditions for eating, sleeping and out of working time leisure activities.
This was the second remote workplace we organized. The first one was on the beach and it was a fantastic experience for all of us. So, we started preparing for our second remote workplace initiative with enthusiasm.
The preparation requires special attention to details
We stepped on what we learned last time and brought enough food, drinks and equipment. For example, no laptop ran out of battery this time 🙂 .  We chose villas with enough bedrooms and paid special attention to the beds – some houses had enough beds, but they were just double beds, which cannot be separated. We also looked for a villa with a large area that can fit all of us sitting and working at the same time. We also picked the best time – aligned with our work tasks, personal and family engagements. Unfortunately, there seemed that few places can deliver all of this combined with the Internet speed we need.
After serious selection and discussions, we rented two villas in Breste village. Quiet and peaceful place, located in Northwestern Bulgaria, in the northeastern part of the Western Fore-Balkan – far from civilization, surrounded by beautiful nature, immersed in timelessness and tranquility.
Real teambuilding – together in work and leisure
We left Sofia early morning on Thursday, February 20th, loaded with lots of emotion and expectations and car trunks  full of food and drink. Guided by our experience of the remote workplace at the beach last summer, we knew that 200 kg of provisions would be enough for 13 DevOopers in total. It turned out we were not totally wrong (all sweets disappeared in Day 1)!
Well equipped with laptops, chargers and phones, we started work right after our early check-in at the villas. Two normal working days on Thursday and Friday followed, combined with lots of fun, games and teambuilding activities. In addition, we had some extras on Friday – an Agile game by Mira and а workshop on Node.js by Lazi.
We did our job and were actively teambuilding after working hours. In our spare time, some of us enjoyed activities such as jogging to the Skoka Waterfall at Belilka River or walk to the Iskar-Panega Geopark. And cooking and eating of course. Vesko was our master chef and we all enjoyed his masterpieces!
We didn't forget the fun and the games – karaoke, board games, VR, card games, etc. Any game you can think of!
But like every good thing has its end, so has our teambuilding. Saturday was the last day of our remote workplace adventure. In the early afternoon, some of us left for home and others ended the business week with a little hike in nature.
Ready for the next remote workplace
After two successful work and teambuilding events we are ready for the next. And we are ready with ideas on how to improve the organization even more. Even though we had Wi-Fi in both houses in Breste and good 4G coverage, it was still insufficient for certain tasks. One way to fight that in the future is to have more discipline and use Internet in a smart way and try to have as many things already downloaded/usable offline as possible. Planning of tasks and activities for the working day is crucial. Another approach is to allocate more time for knowledge sharing and other no Internet dependent activities.
But we are all sure – we will organize another remote workplace in the future. "I had the opportunity to get to know my colleagues better, almost feel my colleagues as family and really appreciate the pleasure of working with them", says one DevOoper "We all were impressed by the perfect teamwork. It was an amazing team event and we realized that we are extremely self-organized team" added another.
The feedback gathered after the initiative from the participants shows that everybody wants to repeat it! It will be our next target!
In their spare time, team members enjoyed activities such as: