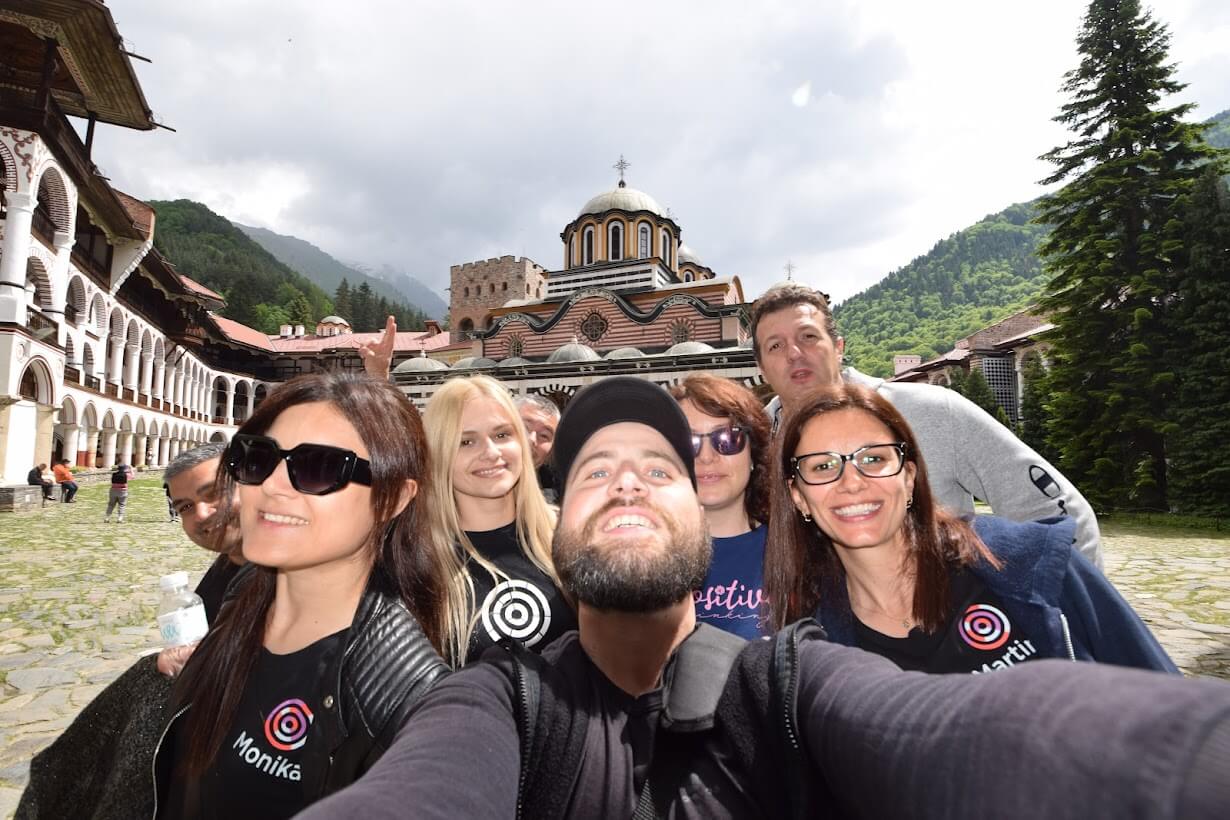 We can't wait to map out the next route to walk together!
We shared a lot of positive emotions during our past team building.
Our journey began from the office and finished at Sapareva Banya. We stopped at the Rila Monastery, so we can admire its greatness. Of course, we found time to eat the notorious mekitsi there, so we gained some energy for our hike to the Seven Rila Lakes. Some of us even saw the Ovcharchenski waterfall. 😊
We stayed at Separeva Banya, where we managed to swim, visit the SPA, chill, and enjoy our company. Our stay was concluded with a lovely dinner and DJ presence.
#osi #teambuilding #positivevibes