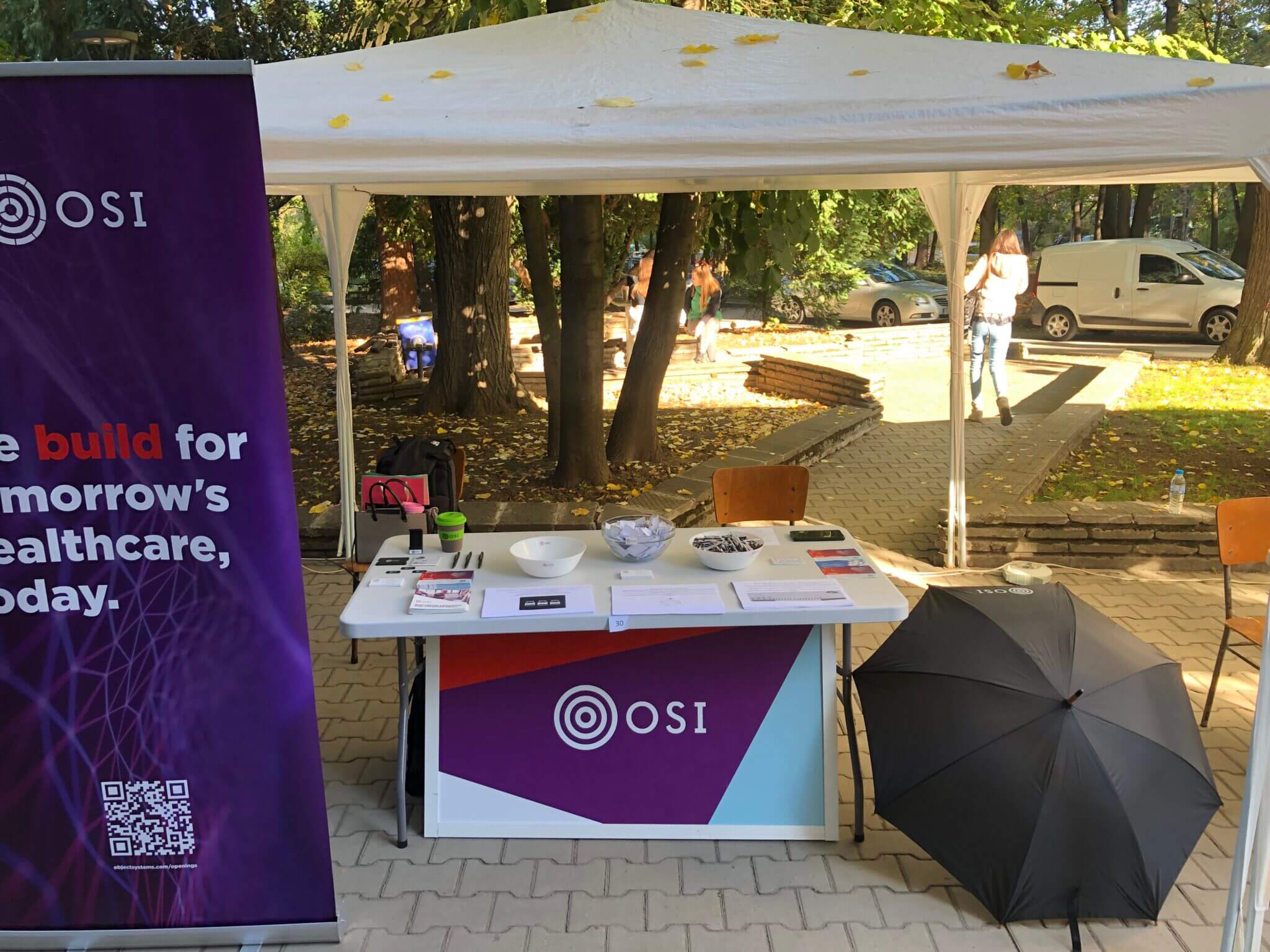 Our Friday at FMI Career Forum 2022
We are happy to have had the opportunity to be part of the autumn edition of FMI Career Forum 2022.
It was an honor for us to meet so much young and enthusiastic bright minds.
We are thankful to all that stopped by at our booth, had a chat with us and dared to solve our logic puzzles. Hope you had fun and enjoyed our prizes.
In case you missed our booth and are interested in our job opportunities, take a look here.
Do not hesitate to write back to us at hr@objectsystems.com if you are curious to find some more about us.