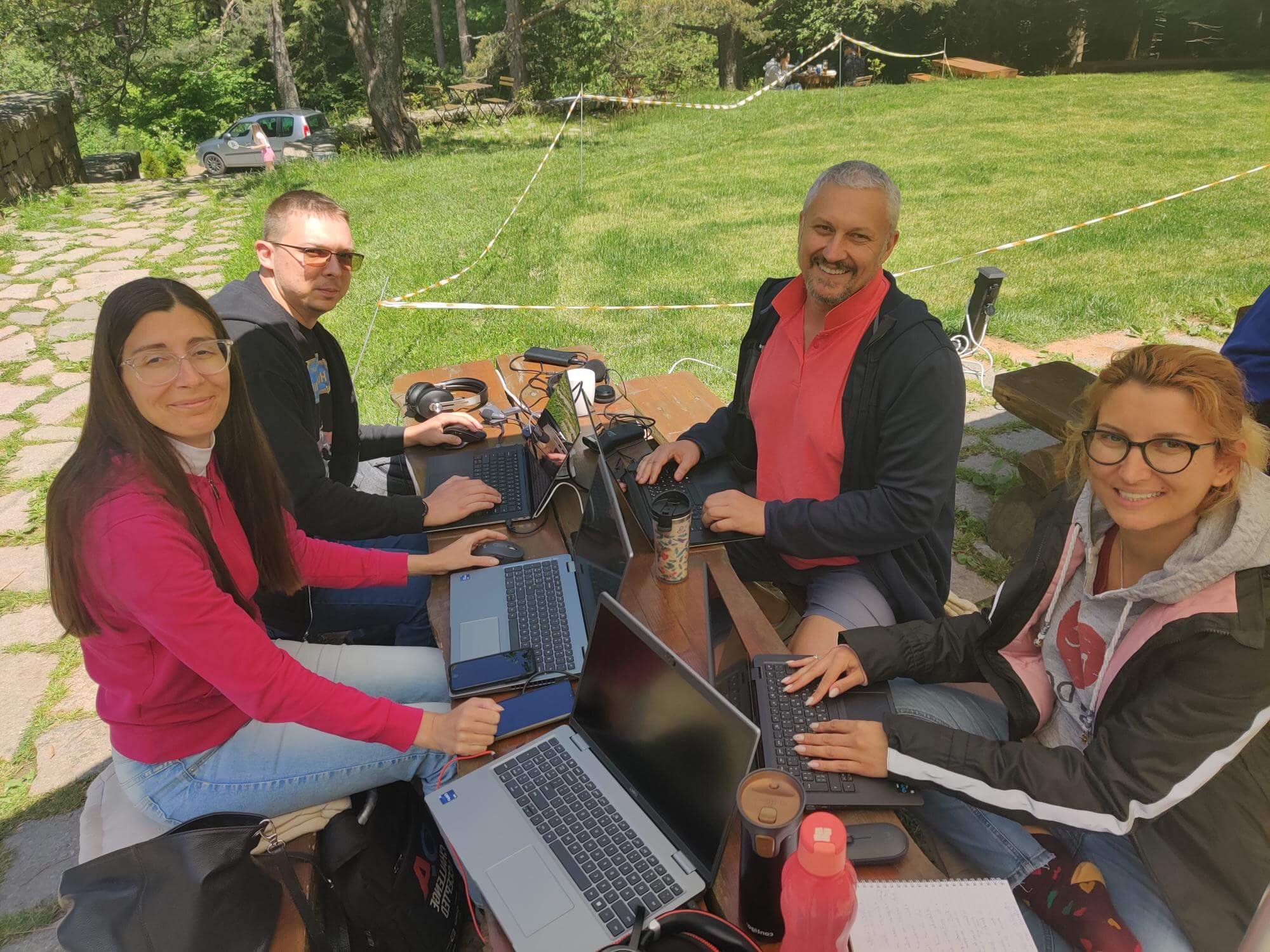 One work day at Septemvri hut
That day we decided to do some work in the fresh mountain air and so we reached the Septemvri hut.
During the lunch break we went for a walk to the Golden Bridges, and the braver among us ventured into rock climbing.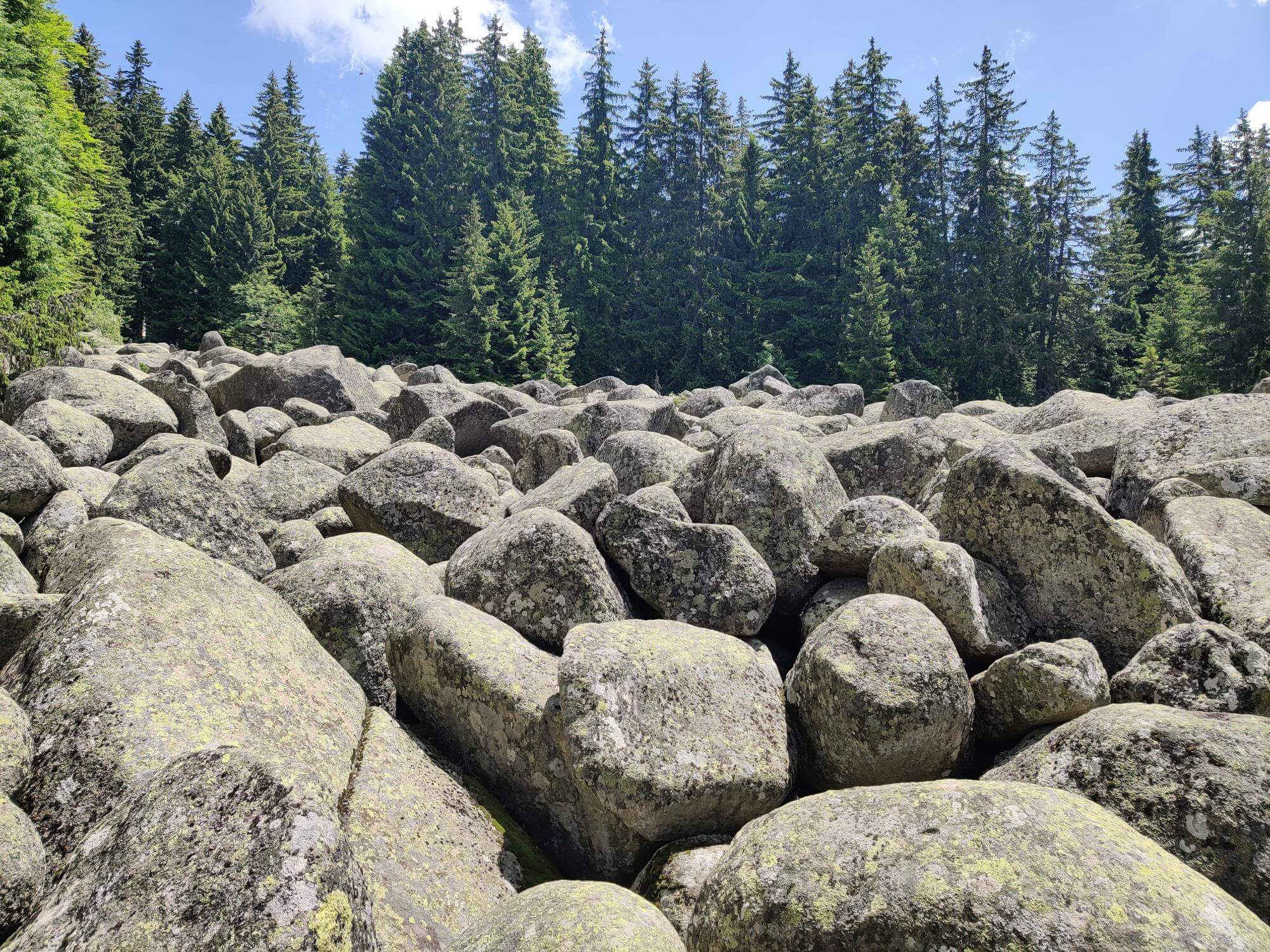 Our colleague Dean Milanov gladly shared with us that he went for a stroll to the Golden bridges area, and climbed the boulders.
At the end of the day, on his way back, he found a four leaf clover.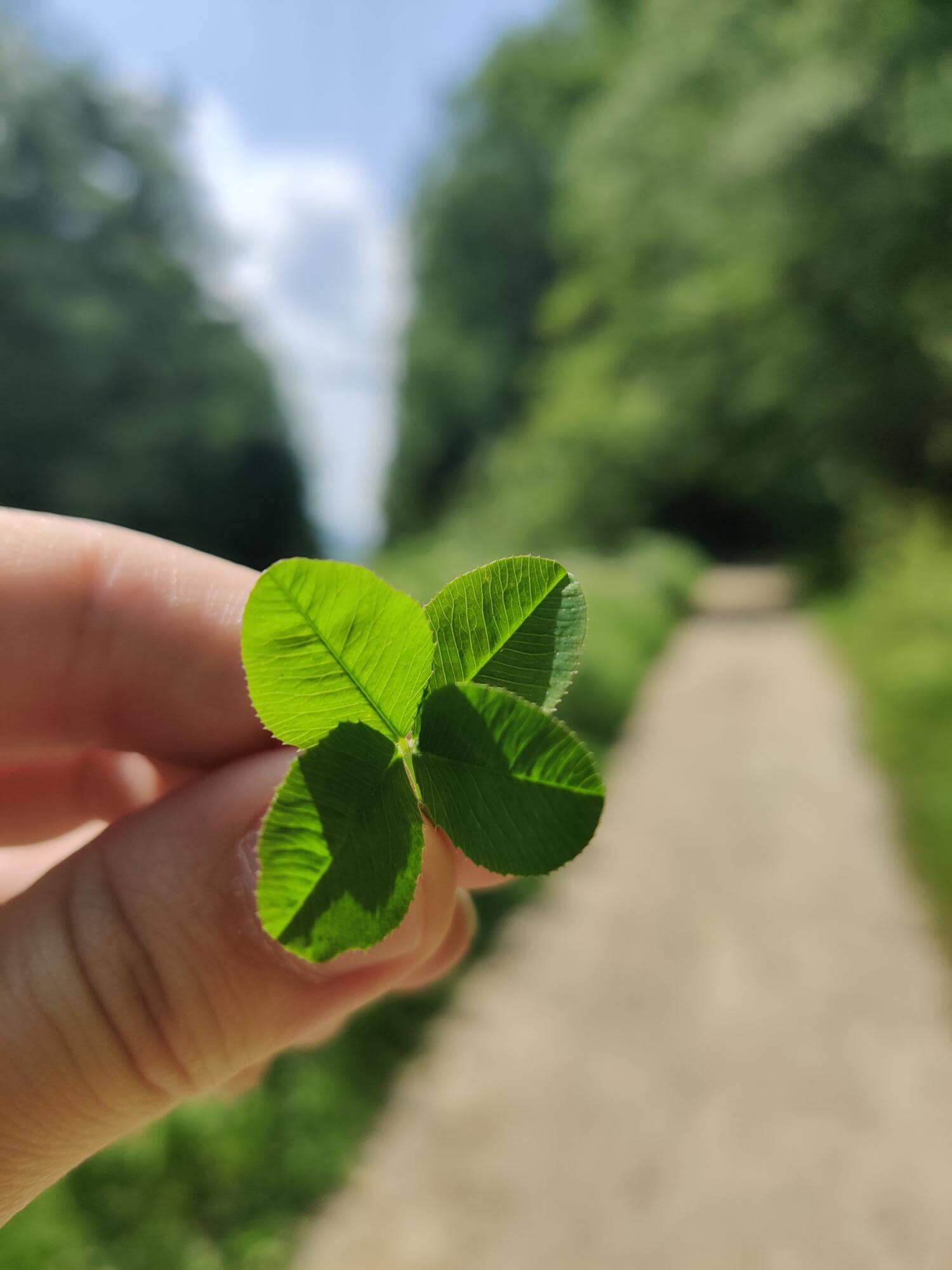 The colleagues also shared:
"It was nice to have a change of scenery for part of the workday. Getting work done was a bit more difficult due to the conditions – Internet was not great, and it wasn't always easy to find a good spot where the sun wasn't directly shining on my screen. The good food, clean air and pleasant company all but made up for it, though. We also had some time to take a walk through nature, to recharge our batteries and be ready to tackle our next tasks." – Konstantin Severy
"I had a great time working at Septemvri hut. The weather was chilly and sunny, and the atmosphere was perfect for getting work done – fresh air, good food and friendly environment. " – Yana Petrova
And always our adventures are "to be continued"… 🙂