iOS Developer
We are a healthcare technology services company that helps our clients build world-class products. We're proud that our first client is still our client. We trust our teams to deliver without constantly watching over their shoulders. And we have employees who have been with us for more than 15 years.
We are growing the partnership with a satisfied long-term client of ours and extending the team of its business-critical mobile applications in the area of media distribution.
We are looking for a talented mid-to senior IOS developer to extend the team agility and expertise in the IOS application development. The right person will have a strong combination of technical and collaboration skills.
We welcome people who really stand out.
Design and implement new components modules and functions;
Implement unit tests and develop the testing infrastructure for the application;
Refactor, optimize and improve existing code;
Follow good engineering practices.
4+ years of experience with IOS;
Knowledge in IOS application architecture
Knowledge in Swift 5.0 and up;
Practical knowledge of Core Data;
UI / UX implementation proficiency;
Multithreading in IOS proficiency;
Experience working in agile environments (Scrum);
Team spirit;
Desire to be a self-starter, person who is adaptable and willing to learn and grow;
The ability to travel to the US on occasion;
Fluent in English.
Professional background in working in a multicultural team;
Proficiency in Software Lifecycle management;
Experience with GitHub, Microsoft AppCenter and SwiftUI;
Apps published in Apple Store.
WE WOULD
LIKE TO OFFER
YOU:
A competitive salary and social benefits;
Friendly work environment and nice attitude;
Work-life balance;
Modern and comfortable office close to the metro station "Konstantin Velichkov";
Opportunities for career development in an international company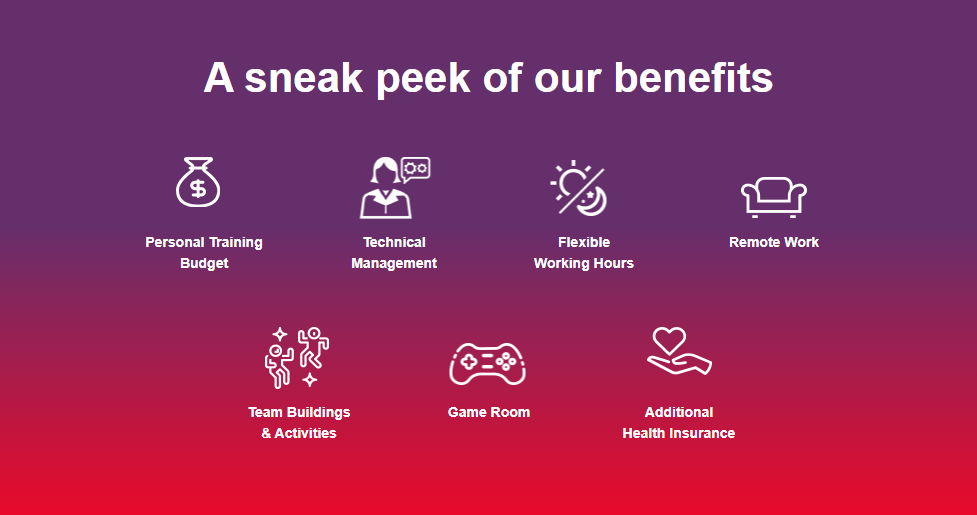 Why We Do It? We care.
At OSI, we care about our clients, we care about each other, and we care about producing great software.
CLIENTS — We admit that the organization we most want to see succeed is our own. But we'll quickly acknowledge that we can't win unless our clients win. There's no way around this symbiotic relationship. Fortunately, at OSI, we genuinely love to see our partners have breakthroughs in top-line growth, innovation and efficiency.
TEAM — If you've ever experienced the excitement that comes from being part a high-functioning team, you'll understand why people matter. Trust. Accountability. Purpose. Self-confidence. These are all part of that exhilaration, but the whole is more than the sum of its parts. Great teams can get you through the tough times and can unlock greater potential than a group of individual contributors ever will.
PEOPLE – We care about individuals and humankind. That's why we invest in talent and push people to do their best work. That's also why we have given colleagues help when they've encountered personal crises; paid for surgeries people couldn't afford; funded capital improvements and arts projects to improve our communities; and closed the office to attend colleagues' weddings.
SOFTWARE – We care about the code that we write. We take pride in it. We constantly try to improve on it. We adopt best practices when they suit us. We geek out over data and make it work for us. We are not afraid to try the latest & greatest and to support the last year's. We are ready to make mistakes and learn from them. We know that building great software requires a lot from us and we committed to it.
SOUNDS INTERESTING?
If this sounds like you and we look like the kind of people that you would like to work with simply reach out to us with your CV in English and anything else, you are proud of.
All applications will be treated as strictly confidential.
Only short-listed candidates will be contacted.